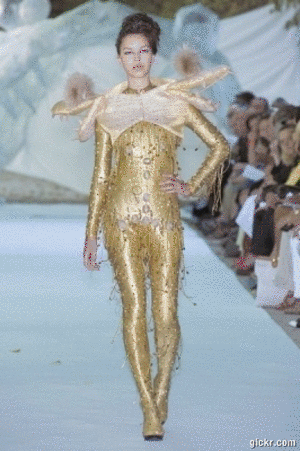 [photos via RunwayM]

While this may be an incredibly tacky, tasteless collection (sorry to knock art like that), On Aura Tout Vu is one of the most conceptual and out of the box collections of the entire season. It's like that one uncle that makes ordinarily boring family events 10x better as soon as he gets a drink in his hand. My favorite look: the fishscale dress with the pufferfish clutch, lol.

Complete collection stills after the jump...