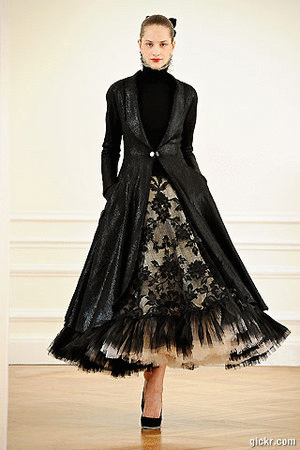 [photos via RunwayM]

This is how you do couture; Alexis Mabille delivers with a collection that is just downright amazing. The pieces are so delicate and feminine, yet give off a certain attitude that's far from innocent lolita. Much like Givenchy with the pairing down of looks, this 15 piece collection blows many of the 25+ piece collections out of the water.

Complete collection stills after the jump...