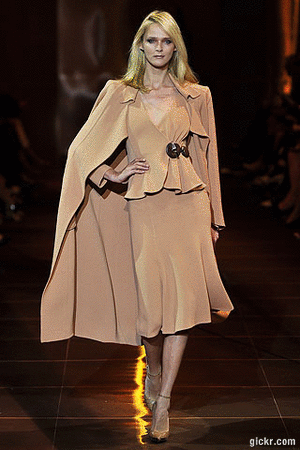 [photos via
RunwayM
]

All together now, on the count of three, one collective yawn; 1... 2... 3...

I'm more interested in the accessories than the actual collection; what's going on over there at Armani? This may sound contradictory, but I'm anxious to see what these pieces look like in editorials; I feel they will shine more with a story attached, than simply on a catwalk.

Complete collection stills after the jump...
[sidenote: In Rome, I got so excited because Armani's HQ is right next to the airport, lol]